THE RISE OF YOUNG TALENT
As a kid, Filip was told by a teacher that drawing wouldn't take him anywhere because "art has not tangible value, Filip". Well, at the tender age of 26, he is already an internationally recognized artist and winner of the Best Work in Silver at the Gilded Youth Project Awards organized by the Royal College of Art.
Soft-spoken, humble, and terribly likable, Filip Palmén was born in Southern Sweden in 1990 and raised in the countryside. His grandfather was an engineer but also a painter. Filip has an easy smile, which he displays when sharing with us some of those memories: "He could make a realistic drawing of anything you'd ask him for. I used to ask him to draw something and I'd watch him, then I'd take his drawing, trace it and add things myself. I've always been allowed my artistic side, I've been encouraged from home, but I think the environment outside my home hasn't been as accepting. I studied really hard and got top grades in high-school, just because I was convinced by school that if you didn't you wouldn't be able to make anything of yourself. A teacher once caught me sketching in physics class in secondary high-school and he made an example of me in front of the class. "Drawing won't get you anywhere!" he said and convinced us all that art doesn't have any tangible value. I wish he could see where my drawing has taken me. I wish I could tell my grandfather".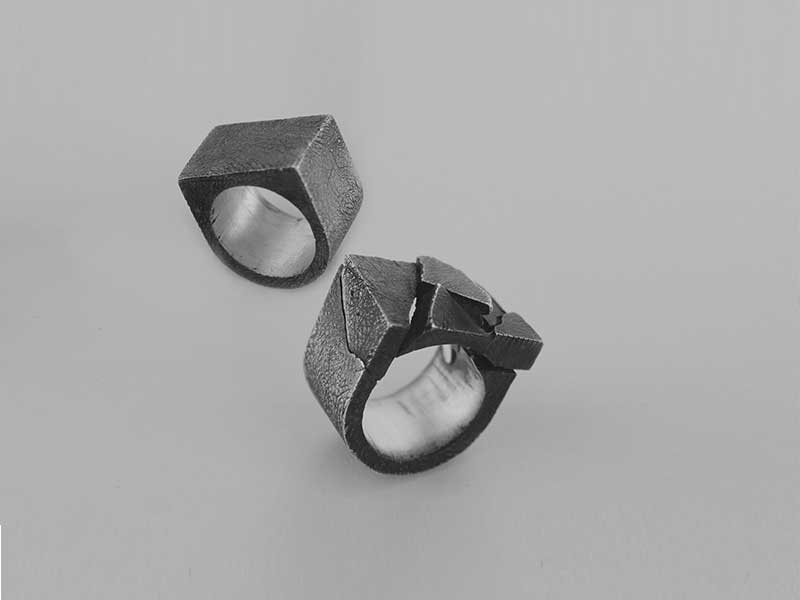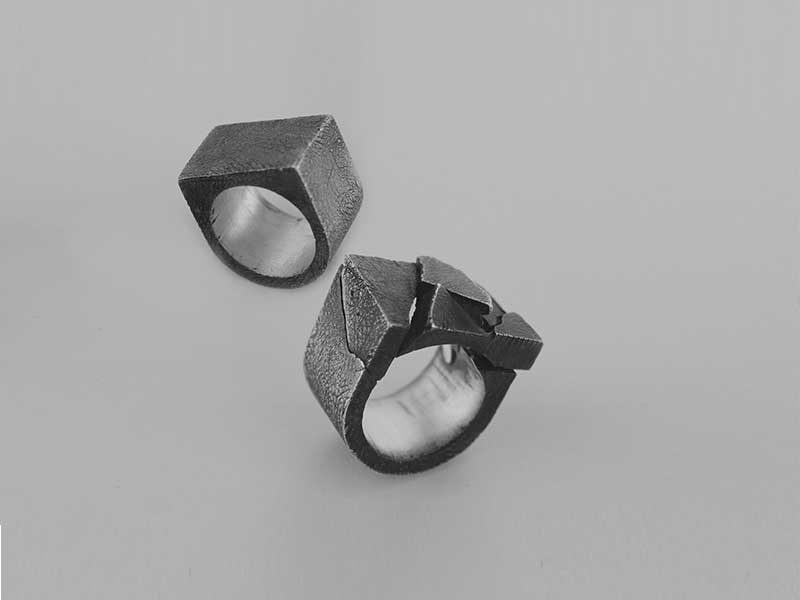 Filip Palmén spent a year in Japan as an exchange student in his teens. It was after his return to Sweden that he felt an urge to devote himself and pursue his dreams to become an artist. Over the years, he has studied art forms that somehow relate to the body, the main motivation being able to create something that can be worn. He chose to do an MA degree in jewellery at the Royal College of Art in London, to utilize the medium's ability to connect sculpture to the body. Now graduated, Filip is working multidisciplinary in his studio in Stockholm to launch his next jewellery project.
Palmén's aesthetic has changed from literal to more figurative over the past few years, and this has come with a bigger emphasis on presentation. By combining analogue with digital techniques, he creates a virtual imagery to realize his ideas. The jewellery is all made by Filip from very traditional means: carving, casting, soldering and welding, while the pieces themselves tend to be more expressional than classical fine jewellery. He explains,
"It's about charging the jewellery with value, turning it into more than adornment and providing the wearer with a deeper connection."
Read the complete article by reserving your copy with us or by buying the latest issue from all quality newsagents