Self-confessed anglophile, Stefan Sielaff fell in love with all things British while studying at the Royal College of Art between 1988 and 1990. He was particularly drawn to British cars, a field that would end up being his life career and one that would make him famous worldwide.
Bentley's director of design since 2016 (also head of interior design across the VW group), Sielaff held previous design positions at the Volkswagen Group with Audi and Mercedes-Benz, moving to Bentley in 2015, where he started to work with the design team on the Bentayga SUV and Speed 6. Sielaff has become a bit of a legend in the world of automobile design. Remarkable cars designed by him include the distinctive Audi 1, the seductive Audi A7, the feline Audi Quattro Spyder, the masculine Mercedes-Benz CLS and the stylish Bentley Bentayga, which premiered in 2015 to wide acclaim.
His latest creation is the new Bentley Continental GT.
I-M: What is design for you? Is this a subject you always loved?
S.S: Design (not only car design) is a miracle for me. As a creative person you have a dream, a vision, and then you express yourself with sketches, data or models. Next, you have to convince or cooperate with engineers, finance people and bosses or clients.
In the end, you have to make sure that your vision is transformed through production into a high-quality product that represents as much as possible of your original idea. As a designer, working within strong brands, even luxury brands like Bentley, you have the chance not only to create products but also to influence the development and direction of a brand.
As I was born a creative person it was always clear for me that I wanted to spend my life in an artistic challenge. Whether this was fine art, architecture or design was not clear from the beginning. In the end, my love and passion for both, cars and design guided me over 35 years ago into this profession.
I was born a creative person, it was always clear for me that I wanted to spend my life in an artistic challenge…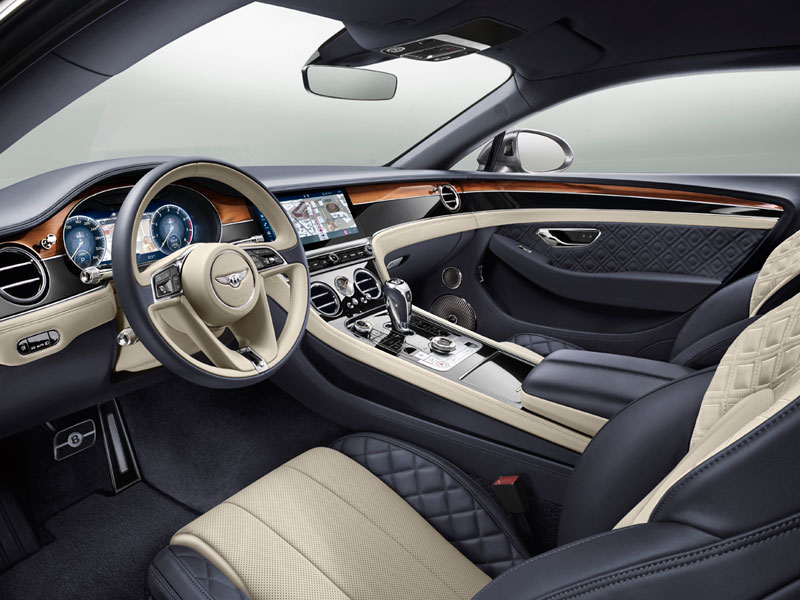 I-M: Have other iconic car designers such as Batista Pininfarina, Ian Callum or Bill Mitchell influence your work?
S.S: Yes, other car designer, especially more experienced ones always influenced me directly or indirectly.  I had the honour to learn a lot in direct co-operation with former bosses like Hartmut Warkuss, Peter Schreyer, Prof. Peter Pfeiffer, Jay Mays and Walter de Silva. But also with famous business partners like Giorgetto Giugiaro or Achim Storz. They are much older than me, and I learnt a lot from them. They gave me very valuable guidelines.
On the other side, I maintain a huge amount of respect and admiration for many of my recent colleagues and bosses. People like Michael Mauer ( VW Group / Porsche) , Mitja Borkert ( Lamborghini ) , Klaus Bischoff( VW), Alejandro Mesonero ( Seat), Marc Lichte ( Audi ) , Achim Anscheid ( Bugatti ), Thomas Ingenlath ( Volvo ) , Marek Reichmann ( Aston Martin ), Gordon Wagener ( Daimler ), Sang Yup Lee ( Genesis) , Abdul Abdullah  ( Proton ), they are all design directors that I admire. They are most passionate about their work and some are actually friends of mine.
To read the complete interview reserve your copy of I-M, Intelligent Magazine, on sale May 21st from all good stores.